Lab Culture 
The mission of the Furukawa lab is to make fundamental contributions to the field of molecular physiology (especially neuroscience) and biophysics (such as structural biology) as it fosters scientists that will lead their respective fields in the future. I would like the lab members to be highly interactive with each other and especially with me to move science forward. Our current lab members vigorously attack challenging questions in science. As I describe in "Research," our general biological interests revolve around the cellular paradigms in neuroscience such as neuroplasticity and neurodegeneration, which are mediated by changes in membrane potentials and numbers of protein-protein interactions. At present, most of our research projects involve structural biology/neuropharmacology of membrane-embedded or membrane-bound receptors and signaling molecules that interact with them. However, I am fully aware that important discoveries are often made by unexpected cross-talks between different areas of biology, so I would like my group to stay open minded. For example, we have recently started our collaboration with plant biologists. Also, science is constantly evolving, so I am open to an idea of adding or inventing new technologies if they are inevitable in answering scientific questions of interest. I will do my best to acquire funding for necessary equipment and resources to help with the process.
Expectations
Postdoctoral Fellow: Postdoctoral fellows in the Furukawa lab are expected to be highly communicative and mature. They will need to bring in a new technology and/or insights and formulate projects with me within the scope of the Furukawa lab. They will need to spend every effort to put themselves in the right position to pursue independent faculty position (or equivalent) and become positive role models for students. They will have an opportunity to mentor graduate students and undergraduate summer students. I expect postdocs to present in the Cold Spring Harbor Laboratory in-house seminars (an institution wide seminar series) after spending 2 to 3 years in my group. I also expect postdocs to apply for at least one postdoctoral fellowship to practice grant writing. Occasionally, I would like postdocs in my group to help me with efforts to reach out to the local community and the underrepresented community on Long Island and in NYC.
Graduate Student: Every student will have at least one independent project. If a student wants to propose a project, I'd be extremely excited to hear about it. If the proposal is interesting, let's pursue it. Your role is to bring in your own passion for science. Students in my Lab obtain hands-on education from me and the very talented Furukawa lab postdocs. Students also get supports to prepare for graduate school symposium and other presentations. Finally, they obtain thorough career guidance.
Technical Staff/Research Assistant: Although a broadly accepted view of a lab technician is to mainly support students and postdocs, an independent project can be pursued if she/he chooses to do so in my group. The quality of experiments conducted by technical staffs is critical for our overall success. I would like the technical staffs to be highly methodological. I also would like them to be highly communicative with postdocs and students.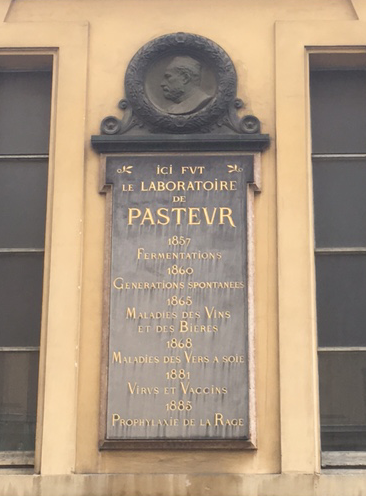 Expected productivity in the Furukawa Lab!
What we believe in
The lab has to be a SCIENTIFICALLY exciting place where members like to spend time in. As most of us spend long hours in the lab, the lab has to be a place full of positive energy. I will spend every effort to make our lab a comfortable place to "live in."
Inspiration, innovation, and creativity are generated by interaction, not by web browsing. A frequent scientific conversation with me and lab members over a cup of coffee (or tea) makes a big difference in research progress. Scientists in my group are expected to interact with me on both sunny days and rainy days to drive science forward logically and efficiently. My door is always open for discussion.
The core of our "Lab Culture" is SCIENCE. Decisions in the lab management will have to be made so that the overall productivity of our group is maximized. Our lab members are expected to understand that the majority of research funding comes from the tax payers, therefore, we have a responsibility to make every single penny count effectively. Having said all that, we have been extremely fortunate to have the freedom to conduct studies we like  due to generous funding provided by NIH, private foundations, and CSHL over many years.
Lab meetings
Lab meetings take place every Monday at 10am. A presenter is expected to share her/his raw data with the lab members. The purpose of our lab meetings is not to "show off" your "positive" data (what is "positive" data anyway…?), but to discuss validity of raw data, data analysis, data interpretation, and research directions. Data needs to be presented clearly (for example labeling lanes and MW markers) to facilitate constructive discussions with the lab members. Our lab members are also expected to write up a semi-formal lab report containing, Summary, Introduction, Results, Discussion, and Conclusion 3-4 times a year. This helps to oversee your research in a subjective manner and makes the formal manuscript writing for publication easy when it is time to write one. In addition to research presentations, we also have a journal club.